ONE SHADE SAILS PERTH WESTERN AUSTRALIA'S PREMIUM RESIDENTIAL AND COMMERCIAL SHADE SAIL SPECIALIST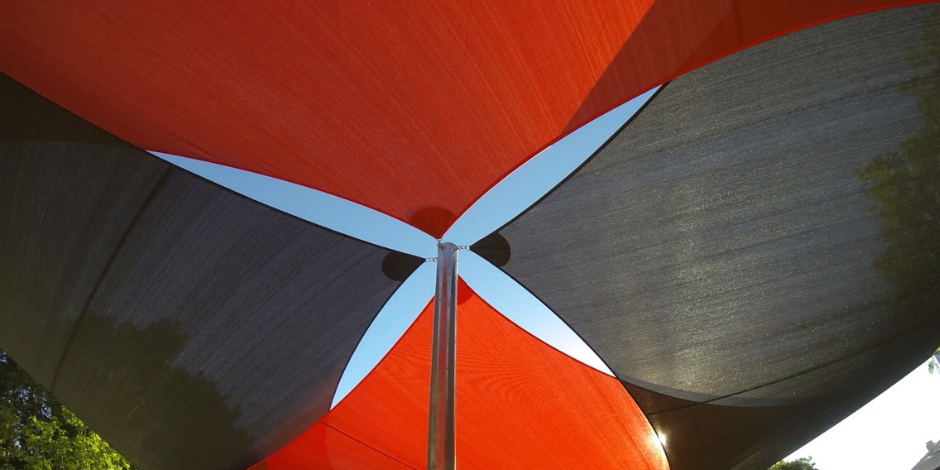 ONE Shade Sails strive to provide a competitive priced solution, without compromising product quality or after sale support. Our experienced Designers, Sail Makers and Installers will help you identify your shade sail requirements and realise the design.
Established with 10 years experience both in Australia and Europe. Over the years we have delivered many large-scale projects using a wide variety of materials and designs. Domestic & commercial projects, including mine sites; schools & council installations, have enabled us to develop an extensive skills and knowledge base. We feel this gives us the ability to meet all our customer's sail requirements.
ONE Shade Sails is a Perth based company, and we pride ourselves on providing vibrant, dynamic designs without compromising performance. Whether you require a commercial or residential shade structure the dedicated ONE Shade Sails Perth team can assist you with the design and installation of your shade sail project. ONE Shade Sails services all Perth suburbs, and regional Western Australia. We can arrange a time to quote that suits you, and arrange all installation work around your schedule, we aim to provide a service that is fast, efficient and convenient.
All our work is carried out to the highest standards with a three-year limited warranty on workmanship and a 10-year warranty on material. At ONE Shade Sails there are no salesmen, only people who have a passion for shade sail design. To ensure consistency and vision you will be assigned one shade sail professional to quote, design and install your shade project. You will be presented with a written quote, conceptual 3d images of the design/designs we discussed with you during your consultation, and a solar animation.  ONE Shade Sails believe there should be no surprises when it comes to designing your project.  We go to the effort of providing the 3d imaging and solar animations to ensure you know what the outcomes will be.
In addition to Shade Sails, ONE Flagpoles deliver high quality marine grade aluminium flagpoles that will not warp, rust or delaminate. ONE Flagpoles incorporate a hot dipped galvanised steel flange base and bolt cage system that ensures supior strength and accurate alignment of the poles. Ranging from 6m to 12m visit our flagpole page for MORE