ONE Shade distributors and installers of Skyspan architectural umbrellas for Western Australia:
Skyspan are world leaders in commercial outdoor and shade umbrellas,
Australian made industry leaders in the design, and manufacture of commercial shade products. Skyspan umbrellas have many standard and optional features:

The ability to withstand wind gusts of 120kph and higher in some models
Solid powdercoated structural aluminium frame
10 year guaranteed gearing mechanism
PVC Coated polyester fabric which is both 100% waterproof and UV proof.
Easy installation and use.
Completely Australian made
Heaters,
Plastic drop down curtaining,
Screen printing,
Air conditioning,
Custom lighting
   The Range
PORTABLE – HORIZON – SUNSET – TYPHOON – VISTA – PANORAMA – XENTIA – HYPER
---
PORTABLE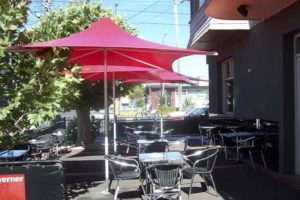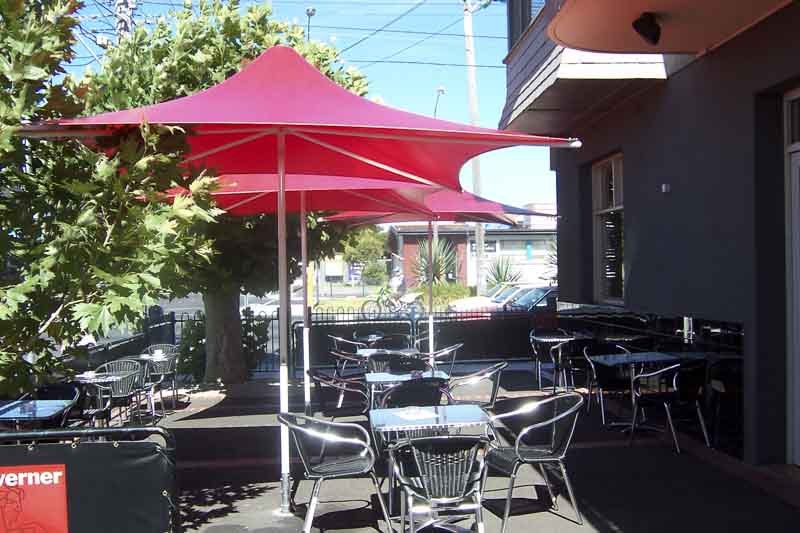 Centre Column Portable, designed to be light & easy to handle, easily removable from in-ground sockets or above-ground base plates, compatible with a large assortment of existing tables and sockets.
———————————————————–
HORIZON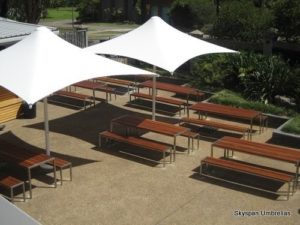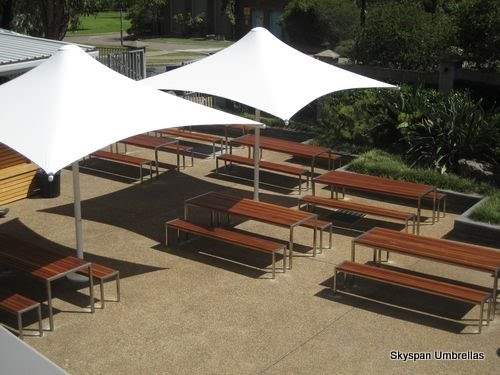 Centre column, non retractable umbrellas suitable for the harshest of conditions and wind rated to 120 kph, makes the Horizon Umbrella truly unique.
———————————————————–
SUNSET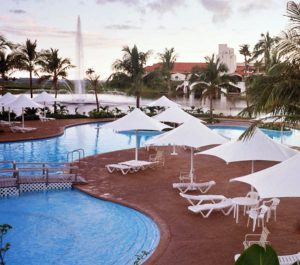 Centre Column Retractable, wind-rated to 118 KPH, engineered and manufactured in Australia using the best quality materials to give strength, elegance and durability
TYPHOON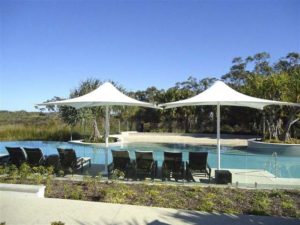 Centre Column Wind Rated, the clear choice for coastal resorts, exposed public spaces and wind-prone environments. Typhoon umbrellas are engineer certified to a wind rating W41 (148 KPH).
———————————————————–
VISTA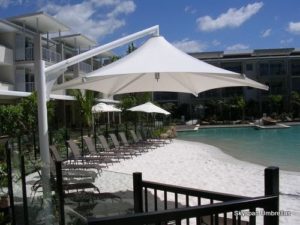 Cantilevered, Retractable, incorporating the cantilever arm allows the Vista range to provide a clear area under the canopy, the Vista range is retractable and has an option to pivot 360 degrees to cover more than one area.
———————————————————–
PANORAMA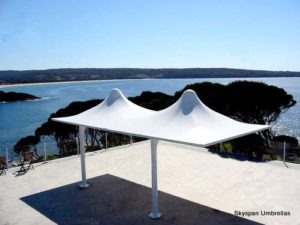 Centre Column, Perimeter framed, designed to incorporate clear drop curtains with a water flow controlled gutter system that can be attached to the perimeter frame providing the ultimate outdoor entertaining solution for all seasons.
———————————————————–
XENTIA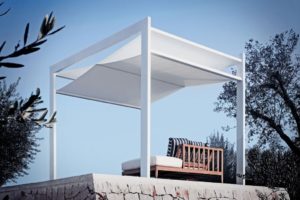 Perimeter framed and designed to incorporate screens, blinds or shutters, the Xentia offers a new fresh take on Al Fresco living. The ideal balance between practicality and style.
———————————————————–
HYPER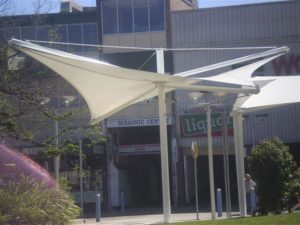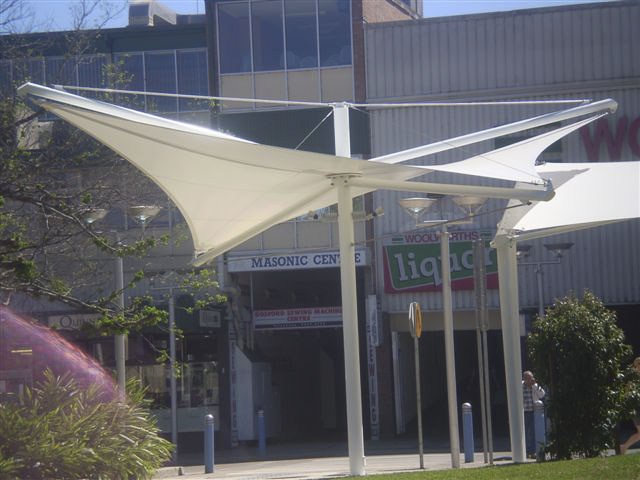 Center Column Fixed, proving popular with Architects and Designers, our Hypars are often found in public spaces, commercial precincts, shopping centres and the like.