30 Mar

5 Great Uses For Shade Sails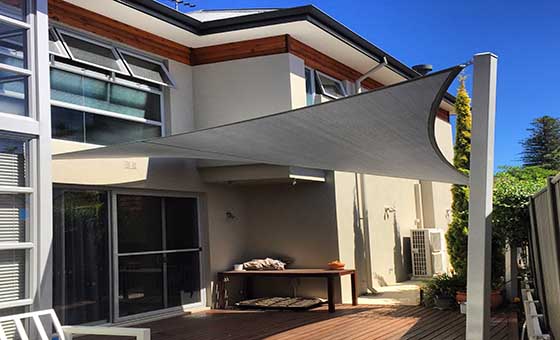 Shade sails are a practical, flexible and aphetically pleasing product that can achieve there purpose in a multitude of applications.  In this blog post we look a 5 great uses for shade sails and discuss the merit of installing a shade sail.
First an foremost a shade sail is a tensioned fabric structure  produced from high density polypropylene  (HDPE).  HDPE is a plastic used in many every day products such as plastic bottles, and there for as with a plastic bottle a shade sail can be recycled. It would be fantastic is in the future we see sail fabric produced from recycled plastics.
A shade sail is produced  by weaving stands of HDPE into a mesh.  Many of the fabric manufactures use differing techniques to set the weave to produce a dimensionally stable fabric.  ONE Shade Sail recommend the use of Rainbow shade products as they use a sintering process that produces great results in terms of the finished products dimensional stability.  Put simply this means little to no maintenance on the sail after the initial installation.
Rainbow shade also blocks upto 99% UV rays which give or customer piece of mind when enjoying there outdoor space.  With over 25 colours to choose from and endless design possibilities a shade sail can compliment any outdoor area.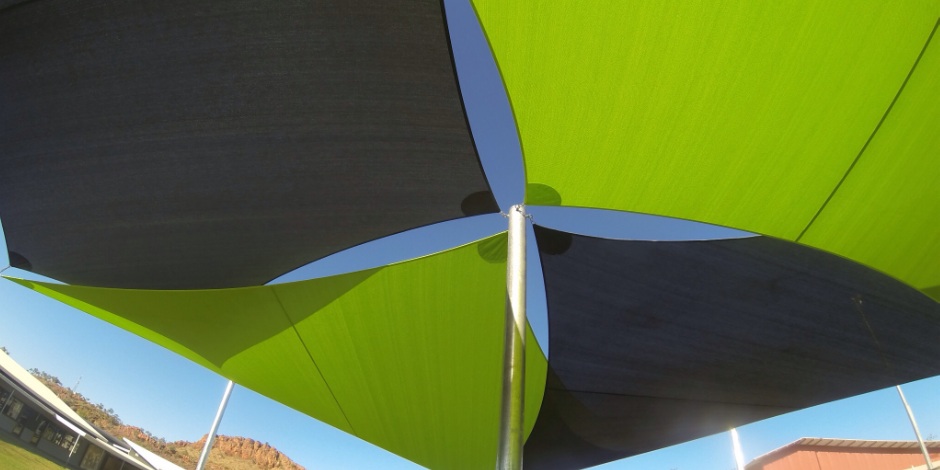 Here are our 5 great uses for shade sails:
Outdoor entertaining/alfresco areas – creating a room outside whether that be a shady area in your work place, or a dining area over a deck or courtyard at home a shade sail will provide a stylish and practical solution. From a simple skillion syle roof to a stricking architectural design, our imagination is the only limit.




Shading the western facing side of your home – Its amazing the cooling effect a shade sail has on when used to shade part of a roof or the side of your home. Safe money on air conditioning and protect your furniture or wooden floors without loosing your view.
Protect the Children – At school/child care/ the park / or at home, shade sails over children's play equipment will give you piece of mind that the kids are playing safely without the worry of excessive UV exposure. Again with endless deigns and colours to choose from a shade sail can compliment a playground or make a bold statemen


Vehicle protection without breaking the bank – whether your home or office lacks covered parking spaces or you just need some extra coverage a shade sail is a cost effective way to protect your car and keep it cool in the summer months. With waterproof options available a shade sail can also become an all weather structure.
Get in contact with ONE Shade Sails, we can design the perfect solution to your Perth business, home, school, or public space.  
Other Shade Sails Perth