29 Jun

Project Complete – Air Services Australia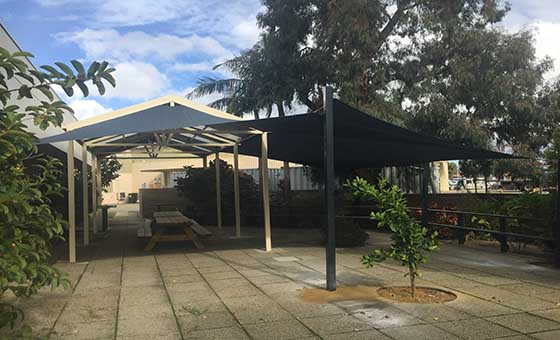 New shade sails at Airservices Australia offices located at Perth Airport.  The shade sails have been fabricated from slate Architec 400, posts dulux Charcoal.
About Airservices Australia 
Airservices is a government owned organisation providing safe, secure, efficient and environmentally responsible services to the aviation industry. We manage air traffic operations for over 90 million passengers on more than four million flights every year.
Providing the aviation industry with aeronautical data, telecommunications, navigation services and aviation rescue fire fighting services.
Employing more than 4000 staff, with approximately 1000 air traffic controllers, working from two major centres in Melbourne and Brisbane and 29 towers at international and regional airports.