29 Jun

Project Complete – Canning Leisureplex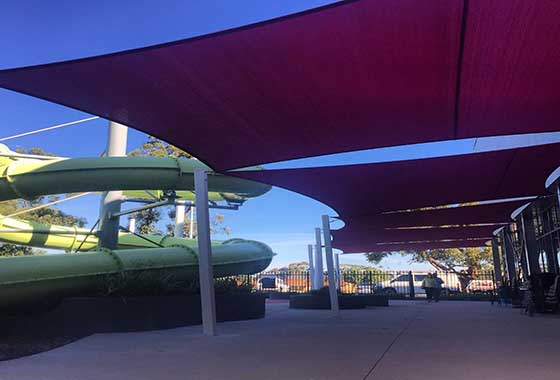 Canning LeisurePlex shade sails. Architec 400 Berry/ Midnight green/Aquamarine with white stain posts.
About Canning Leisureplex
Canning LeisurePlex ( http://www.canning.wa.gov.au/C/cannington-leisureplex.html )The building includes a Library with multi-media zone, indoor swimming pools, waterslide and outdoor splash pad, sports courts, a function centre, high tech gym, kid's indoor playground, a crèche and a cafe. The Cannington Leisureplex offers a range of various classes, courses and community services. The flexible multi-use design means that the centre is a home to a broad range of services to suit the needs of the community.