21 Apr

Five Benefits Of Installing A Shade Sail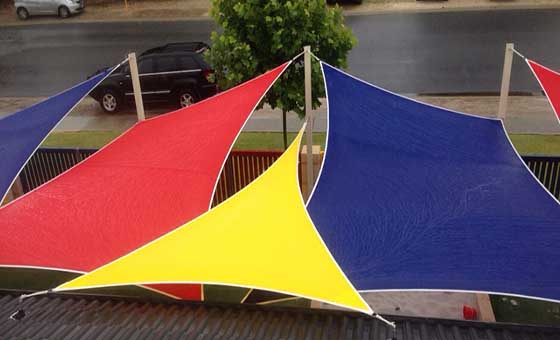 Living in Perth we enjoy long hot summers and mild winters, but whilst the rest of the world envies our climate it does have some downfalls.  Sunburn and over exposure to the harmful UV radiation of the sun are amongst the challenges we all face on a day to day basis.   Shade Sails are an excellent product that help to solve these issues whilst being customisable to suit almost any area.
ONE. Property protection
We all take precautions to protect ourselves from harmful UV rays, installing a shade sail will extend these precaution to your property as well. Anything from your outdoor furniture, decking to a  car can easily be protected with the installation of a shade sail.  By opting for a waterproof shade sail you can cerate an all weather all purpose area.
---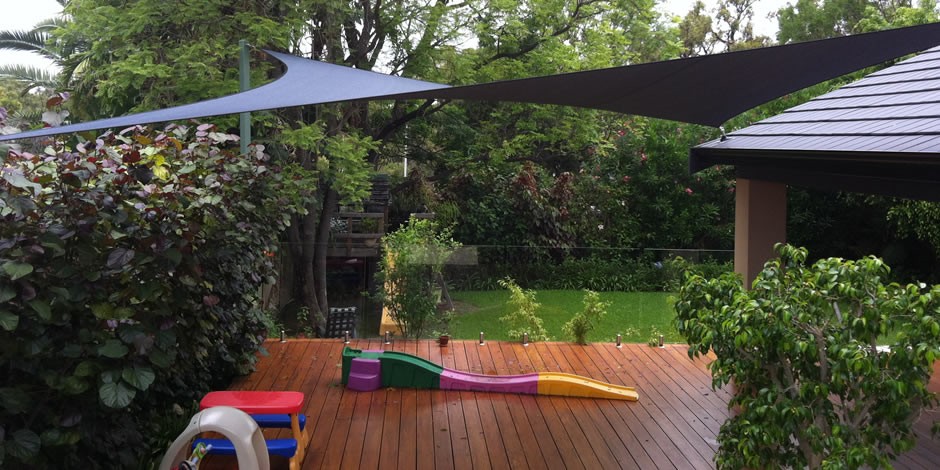 TWO – Reduce your power bill.
Installing a shade sail attached to a house will cast shadows and shade onto the walls and widows During summer this will dramatically cool the house and in turn reduce the costs of running air-conditioning units.
THREE  – Aesthetics. 
Shade sails are a low cost option to protect an outdoor space and at the same time can improve the overall appearance of your home or business.  Design options are endless allowing a shade sail to easily create a striking or desecrate addition to any area.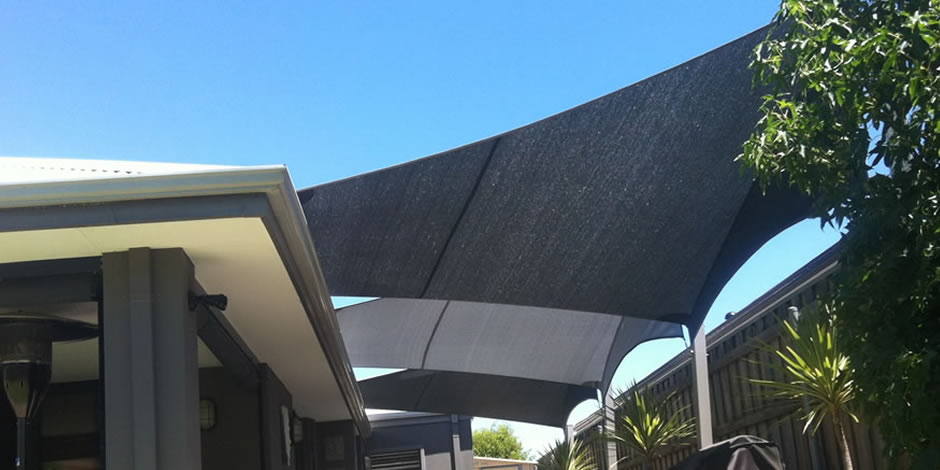 FOUR – Protect yourself and your family/employees
Installing a shade sail at your home or business gives you piece of mind that your family or employees are protected from harmful UV rays.  ONE Shade Sails has a huge colour range to compliment your outdoor space whatever the application.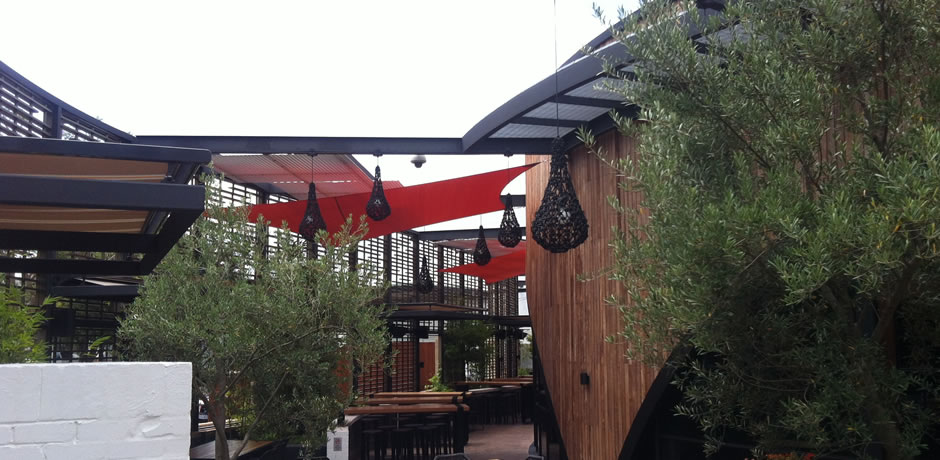 FIVE – Value
Not only are shade sail relatively low cost when compared to constructing a more traditional building, they add value to your home or business by turning an outdoor area into an extension of the inside.
Invite ONE Shade Sail to design a shade solution for your outdoor space.