26 Oct

Is your playground safe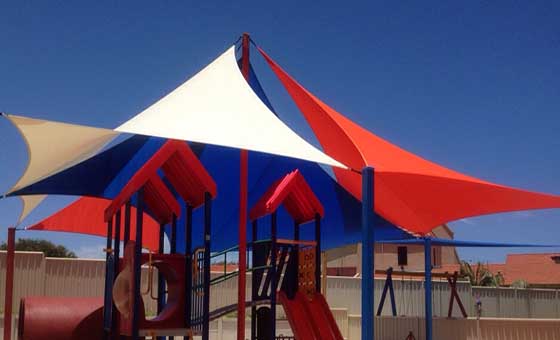 Outdoor play is a vital part of a child's development, and playgrounds have long been a popular option for playtime. Playgrounds provide an isolated, safe playing area for children which encourages them to remain physically and gymnastically active, socialise with their friends, use their imagination, and seek out new challenges.
Whether you run a childcare facility or are simply a watchful parent, it is important to consider the safety of the playground that your children use. There are a few simple steps you can take to minimise the risk of harm while still allowing your child the freedom to explore and play their own way.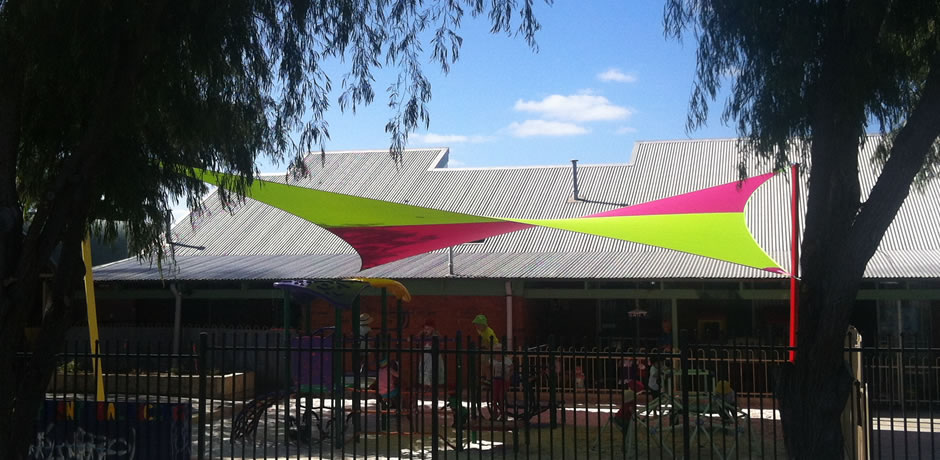 Playground sheltered by ONE Shade sails
Playground Design
There are important things to consider in playground design if you are building or even just inspecting one for safety. Guardrails are an obvious necessity and remember that rubber provides better grip and is less likely to have sharp edges or splinters than wood or metal. There should be no spaces, including in climbing nets, that could trap part of a child's body, including their head. There should likewise be no moving parts on swings or see-saws that can could catch fingers or hair.
Find the Right Surface
The surface under playground equipment needs to be soft and cushioned enough to break a child's fall and help prevent an injury. Concrete and asphalt are obviously out of the question, as are grass and hard earth. Wood chips, mulch, sand or synthetic grass are much better options, providing a soft enough landing for any falls while still being resilient to the elements. Better still are rubber or synthetic surfaces which provide a durable cushioned surface that will survive longer than mulch (and look better too!).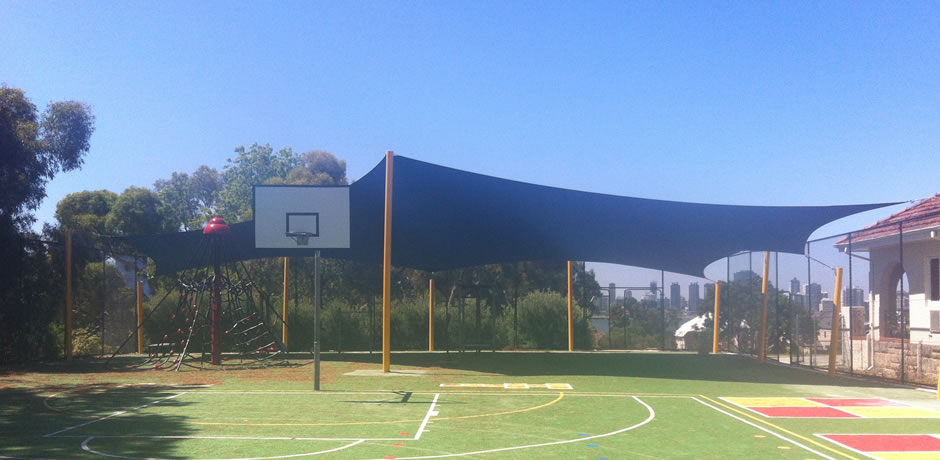 Synthetic or rubber surfaces are a great option for playgrounds
Supervision
Simply having an adult keeping a watchful eye on children playing is one of the best actions to take to improve playground safety. Regardless of how a playground is designed, children will inevitably find a way to use it incorrectly or unsafely, so it is important to always have an adult present to ensure that the equipment is being used properly. Likewise, parents or supervisors should always be on hand to make sure that children are co-operating with each other and not playing in a rough or dangerous way.
Maintenance and Inspection
Whenever your kids go to play on a playground, it is worth your while to check over it before they do. If there is a playground at your childcare facility, be sure to schedule regular checks of the equipment and play area. Be on the look-out for shards of glass or metal on the ground; broken, splintered or rusted equipment; or any loose parts on the structure.