07 Jul

SEVERE WEATHER WARNING – REMOVE SAILS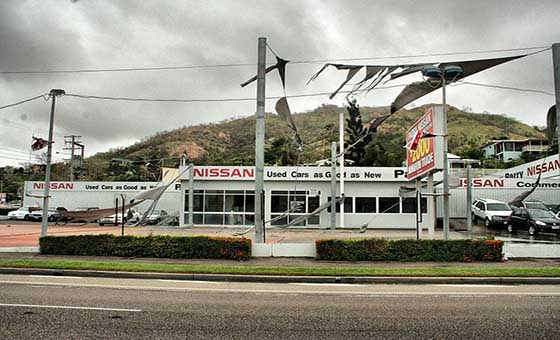 If you haven't already taken your sails down we suggest you do, as the #bomhas issued a Severe Weather Warning
for destructive winds
for people in the Goldfields, Lower West, South West, South Coastal, South East Coastal, Great Southern and Central Wheat Belt forecast districts
Issued at 3:22 am WST on Monday 7 July 2014.
For people in parts of WA southwest of a line from Wongan Hills to MT Jackson to Israelite Bay for MONDAY. This includes people in, near or between the following towns: York, Southern Cross, Esperance, Narrogin, Katanning, Albany, Bridgetown, Margaret River, Busselton, Bunbury, Mandurah and the Perth metropolitan area.
Weather Situation
A strong cold front will move over the southwest of the State during MONDAY.
The weather system on MONDAY is likely to cause WIDESPREAD DAMAGING WINDS to 100 kilometres per hour that could result in DAMAGE TO HOMES AND PROPERTY. In isolated areas DANGEROUS GUSTS in excess of 125 kilometres per hour could cause SIGNIFICANT DAMAGE OR DESTRUCTION TO HOMES AND PROPERTY. DAMAGING WINDS are likely to develop southwest of a line Bunbury to Walpole between 6am and 8am Monday morning and extend to southwest of a line Perth metropolitan to Albany after 10am Monday morning, then extend to the remainder of the warning area during Monday afternoon. Thunderstorms, hail and local flooding are also possible.
This front on MONDAY is expected to be windier than a typical front and is likely to produce the kind of weather that is only seen once or twice a year.
The Department of Fire and Emergency Services advises that people should:
If outside find safe shelter away from trees, power lines, storm water drains and streams.
Close your curtains and blinds, and stay inside away from windows.
Unplug electrical appliances and do not use land line telephones if there is lightning.
If boating, swimming or surfing leave the water.
Be alert and watch for hazards on the road such as fallen power lines and loose debris.
If your home or property has significant damage, like a badly damaged roof or flooding, call the SES on 132 500.
The next warning will be issued by 11:00 am WST Monday.