29 May

Golbal Shade Sails News Feed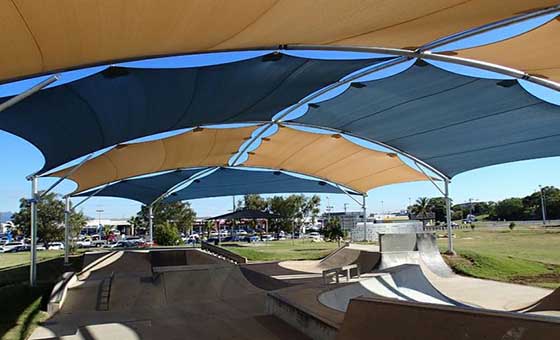 Although this project was not design or installed by ONE Shade Sails, we really like the design and the way no central support columns have be used.
The new shade structure at the Gladstone Memorial Park skate bowl
THE Memorial Park skate bowl reopened to the public this week sporting a new shade structure.
The new shade sail gives 90% more coverage to the skate park than the previous sails.
Construction of the new sails started after March 2014 when an inspection of the facility found that the posts supporting the sails had suffered some damage.
Mayor Gail Sellers said the council had decided to remove all of the shade sails to enhance public safety.
"It was decided to replace those sails with a complete system which will provide skateboarders and scooter and bike riders a shaded haven for their activities," she said.
http://www.gladstoneobserver.com.au/news/skate-park-opens-sporting-new-shade-sails/2632381/
DID YOU DESIGN AND INSTALL THIS PROJECT?  LET US NOW AND WE WILL CREDIT AND LINK TO YOUR SITE HERE.